Petri Petrie in EXPO2000 world exhibition
"Forum für Wissenschaft und Technik" invited Petri Petrie as the only artist in its worldwide EXPO2000 project. So called "Petrieworld" was build in the old huge 2000 squarmeter traingarage which is located in Göttingen. Up juni until october Petri Petrie presented every side of his art including paintings, graphics, sculptors, installations and music.
Petri Petrie in der Weltausstellung EXPO2000
"Forum für Wissenschaft und Technik" hat Petri Petrie als einzige Künstler zum Weltweiten EXPO2000-Projekt eingeladen. Petries Aufgabe war eine 2000m2 große Lokhalle als "Petrie Welt" einzurichten. In der Ausstellung, die ab juni bis oktober dauerte, zeigte Petrie eine Zusammensetzung über seinen vielfältigen Schaffen. Unter verschiedenen Themen wurden Gemälde, Grafiken, Installationen wie auch Musik von Petrie präsentiert.
Petri Petrie EXPO2000- maailmannäyttelyssä
"Forum für Wissenschaft und Technik" kutsui Petri Petrien ainoana taiteilijana maailmanlaajuiseen EXPO 2000: kuuluvaan projektiinsa.
Petrien tehtäväksi annettiin Göttingenissä sijaitsevan veturihallin 2000 neliömetrin suuruisen talvipuutarhan sisustaminen Petrie maailmaksi. Kesäkuusta lokakuun loppuun kestänyt näyttely esitteli läpileikkauksen Petri Petrien monipuolisesta tuotannosta käsittäen mm. maalauksia, grafiikkaa, veistoksia, installaatioita ja musiikkia.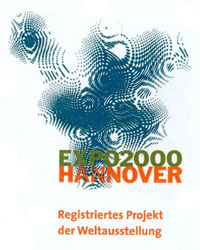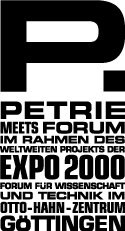 GALLERY
online again soon...
GALERIE
bald wieder online...
GALLERIA
piakkoin taas nähtävissä...